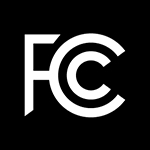 Satellite broadband providers using low-earth orbit (LEO) satellites may not be shut out of bidding to provide low-latency service in the RDOF auction after all. The FCC today adopted rules for the RDOF, or Rural Digital Opportunity Fund, auction, and those rules would not categorically prevent LEOs from bidding to provide low-latency service. The commission didn't provide details, but the plan likely would be to evaluate LEO bids on a case-by-case basis.
As FCC Chairman Ajit Pai put it, "We didn't entirely closely the door on LEOs [bidding] in the low-latency tier."
Phase 1 of the RDOF auction, to be known as Auction 904 and scheduled to begin October 29, will award up to $16 billion in funding over 10 years to cover some of the costs of bringing broadband to areas where it is not already available. Funding will be awarded through a reverse auction, with funding going to the entity that commits to deploying service for the lowest level of support. A weighting system will favor bids to provide higher speed or lower latency service. The commission had been expected to prevent all satellite broadband providers from bidding to provide low-latency service, but apparently had a last-minute change of heart with regard to the LEO operators.
A second-phase auction will follow the Phase 1 auction and will award $4.4 billion for census blocks that are partially served, based on data to be collected through a new process that is expected to be more accurate. According to FCC Commissioner Michael O'Rielly, the commission will reconsider which technologies are categorically prohibited from bidding in the
second-phase auction.
RDOF Auction Rules
The RDOF auction rules came in the form of a public notice adopted at today's monthly commission meeting. Officials at today's meeting outlined key points:
Bids will be by census block group and will include census blocks with no availability of 25/3 Mbps service.
The public notice details procedures for collecting key information prior to the auction via a short-form application designed to determine potential bidders' legal, technical and financial qualifications.
The auction will end when the support amount of all bids is equal to or less than the budget and competition within census block groups has been resolved.
Winning bidders will be required to submit a more detailed long-form application after the auction.
Although all commissioners voted to approve the RDOF auction rules, Commissioner Jessica Rosenworcel dissented in part. She said the commission should have acted sooner to correct problems with its broadband availability data and objected to a rule that prevents recipients of state-level broadband funding from participating in the RDOF auction, noting that as many as 30 states have broadband programs.
"We need to work with state and local authorities," she said.