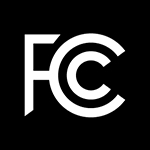 The FCC today adopted new testing procedures for rural broadband providers that receive high-cost Universal Service Fund (USF)/ Connect America Fund (CAF) support. The goal of the new USF recipient broadband testing is to ensure that providers are deploying service at required speeds and that services meet minimum quality standards for latency and other service parameters.
The new testing procedures came in an order on reconsideration adopted by the commission at today's monthly meeting. At the meeting and in a press release, commission officials explained that the order affirms testing procedures established in 2018 but makes several modifications to those procedures, including:
Modifying the schedule for when providers must begin testing so that it aligns with deployment obligations for each USF/CAF support mechanism. The term "support mechanism" refers to the various methods used to calculate support, including the alternate Connect America cost model (ACAM) and the traditional high-cost program.
Implementing a new pre-testing period that will enable carriers to become familiar with testing procedures without facing a loss of support for failure to meet requirements.
Allowing greater flexibility to carriers in identifying which customer locations should be tested and selecting the endpoints for testing broadband connections.
The latter change apparently doesn't mean that middle-mile networks would be excluded from testing as some stakeholders had requested, however. In his comments at today's meeting about the order, Commission Brendan Carr said that while he understood that last-mile providers were not in control of intermediate networks, he said they had promised a specific level of service and should use the funding provided to make sure they have sufficient transport.
Carr also noted that the order clarifies that carriers do not need to put white box testing devices in customers' homes in order to test the quality of the customers' connections.
"I doubt it would go uniformly well if an official knocked on a door and told a homeowner that the government wanted to install a device to monitor their internet usage," he quipped.