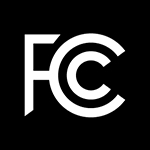 As expected, the FCC today adopted a Universal Service Fund phase-out plan for areas of price cap territories in which the incumbent carrier declined Connect America Fund broadband funding offered in 2015. Funding for the majority of those areas was awarded to competitive carriers including rural local exchange carriers, rural electric cooperatives, broadband wireless providers and others. In addition, some of those areas received no winning bid and will continue to be served by the incumbent until other arrangements can be made.
Universal Service Fund Phase-Out
The FCC offered a summary of the Universal Service Fund phase-out plan in a press release:
Where the price cap carrier bid in the auction and won, legacy support is converted to auction-based support when Phase II support is authorized in that area.
In areas where a carrier other than the incumbent price cap carrier won in the auction, legacy support to the price cap carrier ceases when Phase II support for that winning bidder is authorized in that area.
In auction-eligible areas with no winning bidder, interim legacy support for existing price cap carriers will continue until further Commission action.
In areas that were ineligible for the auction, legacy support ceases when the first Phase II Auction support is authorized nationwide.
In areas where a competitive provider is receiving legacy support, it will be phased down over two years.
In a previous Telecompetitor post, we also provided some additional details.
At today's FCC meeting where the order was adopted, FCC Chairman Ajit Pai likened the phase-out to a relay race. Noting that deftly handing over the baton is critical to success in a relay race, Pai said a smooth transition from the legacy USF program would be critical to the success of the CAF program.
Rosenworcel Weighs in on Map Problems
In her comments about the Universal Service Fund phase-out plan, FCC Commissioner Jessica Rosenworcel took the opportunity to reiterate problems she has noted previously about the FCC broadband data and the National Broadband Map, which are used in determining areas eligible for inclusion in Connect America Fund auctions.
Noting that the U.S. has "broadband deserts" in which high-speed broadband is not available, she said, "the unfortunate truth is that the FCC doesn't know where these deserts are – our broadband map [is] woefully inadequate."
While overstating broadband availability in some areas, the map underestimates broadband availability in others, according to Rosenworcel.
This issue, she said, "hovers there in the background" and "we will never [solve] problems we cannot measure."
Rosenworcel is one of a range of parties that have criticized the data set that is used for the National Broadband Map. The National Telecommunications and Information Administration said this week that it would work with eight states to address those issues, with a goal of having initial results by the end of this fiscal year, which ends September 30.