Sinclair Broadcast Group, a television broadcaster operating 173 stations in 81 U.S. markets, will pay $9.495 million to resolve an FCC Media Bureau investigation involving retransmission consent. The FCC alleged that Sinclair retransmission consent negotiations were not conducted in good faith. The action is significant because it marks the first time the FCC has taken enforcement action involving retransmission consent and it shows the commission apparently is serious about enforcing retransmission consent regulations, which in some cases have been highly contentious.
Last year, for example, Sinclair pulled 129 stations in 79 markets from DISH Network when DISH balked at Sinclair's requirement that the stations carry an unnamed cable channel Sinclair was planning to purchase.
Retransmission consent fees come into play in meeting pay TV providers' requirement to carry broadcast stations in local markets – a requirement some people say gives broadcasters the upper hand in negotiation. For evidence, these people point to consent fee cost trends, which have been rising dramatically.
Pay-TV providers were disappointed last month when after reviewing the situation, the FCC declined to implement new retransmission rules, such as a proposal to allow pay-TV providers to bring in signals from distant markets. At that time, FCC Chairman Wheeler said new rules were not required but he said the Commission would intervene in disputes if the public interest is not being upheld.
Sinclair Retransmission Settlement
The Sinclair retransmission settlement pertains specifically to a rule that forbids a broadcaster to negotiate jointly for one of its stations and for another station in the same market that it does not control. According to an FCC press release, the Media Bureau found that over a seven-month period, Sinclair negotiated retransmission consent on behalf of "dozens of stations" that it did not control while simultaneously negotiating for its own stations in the same markets.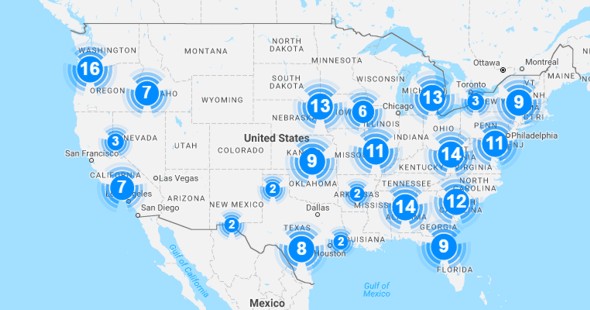 In addition to paying the $9.495 million, Sinclair has agreed to implement a compliance plan aimed at preventing similar violations in the future.
"As Chairman Wheeler made clear just this month, the Commission will not hesitate to take enforcement action where broadcasters or pay TV providers violate their good faith obligations," said FCC Media Bureau Chief Bill Lake in the FCC press release. "Today's action demonstrates our strong commitment to vigilantly enforce our retransmission consent rules when necessary."