The FCC announced the conclusion of the CAF-II auction today, which offered $1.98 billion in funding for rural broadband. The bidding began July 24th.
The FCC will issue a public notice in a few business days outlining the results. Winning bidders have agreed to provide broadband service at the lowest cost in unserved and underserved areas in 20 states, formerly served by larger price cap carriers (although those same carriers could conceivably be the auction winner).
Funding will be awarded to the lowest cost bidder, but is also based on a weighted system, with preference to service providers who offer higher speed, lower latency services.
Auction participants included a variety of service provider types including telcos, WISPs, satellite providers and electric cooperatives, among others. A total of 220 companies were deemed eligible by the FCC to participate.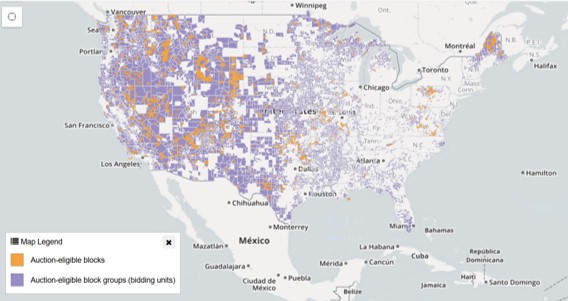 Winning providers must offer both voice and broadband service and must commit to the following deployment schedule:
40 percent of the required number of locations in a state by the end of third year of support
An additional 20 percent in each subsequent year
100 percent by the end of the sixth year of support