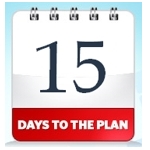 In about two weeks the FCC is scheduled to deliver a national broadband plan to Congress. The American Recovery and Reinvestment Act of 2009 mandated that the FCC author the plan, with the idea that the billions of dollars that are being allocated to broadband infrastructure should be wisely invested. The broadband stimulus plan allocates $7.2 billion towards the broadband cause. It appears to be a down payment.
The Wall Street Journal is reporting that the FCC's national broadband plan will call for an additional $25 billion in spending. Of that $25 billion, approximately half or more will be allocated to a nationwide broadband public safety network for first responders. The FCC hopes to pay for this portion through future wireless spectrum auction proceeds. Additionally, the plan calls for $9 billion in funding for bringing broadband to rural areas. But it's not entirely clear where that funding will come from.
The universal service fund (USF) is also addressed in the plan. Much of its current $8 billion budget would be reallocated towards broadband service, away from its current legacy phone service focus. The FCC believes it can clean up significant waste in the current USF, allowing it to address its new broadband mission without significant increases in its budget. Determining and rooting out this so called waste should be an interesting process to watch.
The Wall Street Journal also reports that large ISPs (cable and telco) will probably be happy with the plan, as it won't force their hand on much. That's not surprising. As I wrote this post (in approximately 30 minutes or so) in suburban Washington D.C., I counted three or more broadband lobbyist commercials on the 10:00 news.