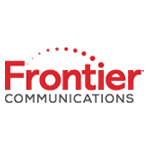 Frontier gigabit service, the company's fastest residential broadband service, is being introduced in the company's FiOS and Vantage Fiber markets. The company also has increased its new consumer broadband offering to 200/200 Mbps and added 300 Mbps symmetrical tiers previously not offered in Indiana, Oregon and Washington. The pricing is the same with or without a contract, the company says.
"Frontier is pleased to now offer a 200/200 Mbps service, the fastest, most efficient introductory broadband service available in our markets, plus eye-popping speed and capacity with our FiOS Gigabit for the home," John Maduri, Frontier's Executive Vice President and Chief Customer Officer, said in a press release.
Frontier Gigabit
Frontier also is addressing home environments, which can be tricky for Wi-Fi signals. In the Frontier gigabit release today, the company announced the EveryWare program, which consists of a signal strength analysis with all new installations to help optimize in-home coverage.
In June, Frontier said it would upgrade its FiOS FTTP markets in Texas, California and Florida with Nokia's XGS-PON platform. The platform could enable speeds of up to 10 Gbps. The plan is to start the upgrades in the Dallas/Fort Worth market and move on to other parts of Texas, followed by California and Florida.
Frontier appears to be making its consumer-facing upgrades in sync with its marketing. In August, the company introduced a brand campaign that focuses on convincing subscribers to trust Frontier with all their digital endeavors. The idea is that there are so many choices that a single vendor is the best option. The main technical element of the campaign is a simplification of service offerings. The tagline is "Don't Go It Alone."