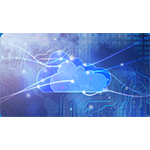 FairPoint Communications, now a Consolidated Communications subsidiary, has launched an NFV-based virtual Customer Premises Equipment (vCPE) solution. This vCPE routing solution brings scalibility, accelerated provisioning and built-in geographic diversity, while also eliminating the need for traditional on-premises routing hardware, moving traditional router functions into the cloud, FairPoint notes.
"This service delivery option is ideal for small-to-medium businesses and offers a cost-effective solution with flexibility in provisioning and deployment," said Doug Abolt, vice president of commercial product management at FairPoint Communications, in a prepared statement. "vCPE provides businesses with a reliable and scalable routing solution that simplifies operations and reduces capital expense by eliminating the need for continued investment in routing hardware."
The technology is one that other providers will be looking to expand as well. A new report from SNS Research says that service providers – both mobile and fixed-line – have already begun making significant investments in SDN and NFV across a number of use cases including but not limited to uCPE/vCPE, SD-WAN, vEPC, vIMS, Cloud RAN and vCDN. SNS Research estimates that service provider SDN and NFV investments will grow at a CAGR of approximately 45% between 2017 and 2020, eventually accounting for nearly $22 Billion in revenue by the end of 2020.
FairPoint Communications manages all routing components, along with service upgrades and maintenance.  FairPoint claims their vCPE solution offers 16x the survivability of a traditional on-site router, allowing them to offer better service level assurance for dedicated symmetrical Ethernet services.