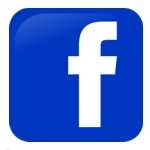 Facebook followers apparently are more excited about the company's "Deals" application, announced on Wednesday, than they are by updates to the company's Android and iPhone apps and a new single sign-on capability (also announced on Wednesday). As of this morning, more than 8,500 people had clicked on the icon to indicate they "liked" a post on the Facebook blog  about Deals, compared to only about 900 who said they liked a post about the new mobile apps and single sign-on.
The Deals capability, currently available only for iPhone users, builds on Facebook's "Places" capability launched earlier this year, which enables mobile users to click on an icon—or "check in"– to let friends know where they are. Now when users check-in at or near participating businesses, they can obtain discounts on products and services from those businesses. The Gap, for example, jump-started its participation in the Deals program by offering 10,000 pairs of jeans for free to the first people to check in.
"We launched Places to let you share where you are with your friends and see who's nearby," wrote Facebook Product Marketing Principal Jon Fougner in the Deals blog post. "Now with Deals, you also can see what offers are nearby and share those deals with your friends."
The new Android app now supports Places, a capability previously available only to iPhone users or, via a special web site, to mobile browsers supporting HTML 5 and geolocation. The new iPhone app adds support for Deals.
The new single sign-on capability, Facebook says, works on any Android phone or any iPhone, iPad or iPod Touch that supports multitasking. As Erick Tseng, head of mobile products for Facebook, explains in a blog post single sign-on enables users to log in to the Facebook application on their mobile phone once to log in, not only to Facebook, but also to other applications.
Applications available for the Android through a single sign-on include sites that would be useful to someone who is away from home and looking for fun—such as business review site Yelp and movie information site Flixter. Other supported applications include Groupon, Loopt, SCNVGR and Synga Poker. iPhone apps will be available soon, the blog post says.
Everyone likes to save money, so it's not surprising that Deals generated more excitement than the single sign-on and the new Android and iPhone apps. Facebook, meanwhile, may simply be excited that is finally finding some ways to make money—although what its arrangement is with companies offering Deals has not been revealed. And service providers may be more focused on the fact that this week's announcements did not include a long-rumored Facebook phone.