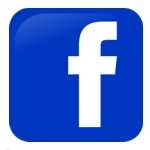 Facebook on April 22 confirmed rumors that it is building a new, $1.5 billion data center in Altoona, Iowa. Expected to break ground this summer, the Altoona data center will be Facebook's fourth owned-and-operated data center worldwide and third in the U.S. Operations are expected to begin in 2014.
Without naming names, the new data center was touted as "the most technologically advanced data center in the world," legislative sources told the Des Moines Register. The 1.4 million square foot facility is expected to be completed in two phases at a total cost of $1.5 billion.
As with Facebook's other data centers, high energy efficiency is a focal point of the new one near Altoona, which is being built based on Open Compute Project specifications. Associated with the project is a separate request for federal wind energy production tax credits.
The Open Compute Project is an industry-wide initiative Facebook launched back in April, 2011 via which participants share and exchange best practices and establish data center specifications for achieving high energy efficiency. Used in building its data center Prineville, Oregon, the forerunner to Open Compute's specifications was able to achieve a 38% reduction in energy use along with a 24% reduction in costs.
Iowa has been "competing fiercely with Nebraska for the data center, code named Catapult," the Des Moines Register reported.
Something of a "data center corridor" is developing near Altoona, according to the online newspaper. The LightEdge data center was built there in 2006, and the Enseva data center project is slated to break ground this spring, the Des Moines Register's Donnelle Eller noted.
Several attributes make Altoona "prime real estate" for data centers, Eller continued: access to an extensive interstate fiber optic cable system; proximity to a large MidAmerican substation; open and affordable land with little in the way of natural disaster risk; and transportation access near the intersection of two interstate highways.