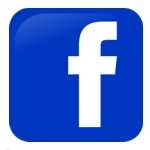 Social networking web site operator Facebook reportedly has denied rumors that it was planning to build a mobile phone—but speculation continues. According to a recent news report, a Facebook spokesperson said in a statement that, "Facebook is not building a phone."  But is the spokesperson just using carefully chosen semantics? The statement doesn't rule out the possibility that someone else—most likely London-based manufacturer INQ–will be building the phone on Facebook's behalf.
A Facebook-centric mobile phone could make sense for Facebook, which operates an enormously popular site but has struggled with monetizing it—particularly considering that about a fourth of the company's users log on wirelessly, according to Bloomberg. A mobile phone optimized for Facebook use could, for example, enable a user to place a call to a friend by clicking on the friend's photo.
But despite the popularity of Facebook, such a device would not be an automatic hit. Microsoft, for example, tried and failed with KIN, a social networking-centric mobile phone released in April that was withdrawn from the market just 10 weeks later. Some say that device failed because it was faux hip and, perhaps more importantly, was too expensive. Although the KIN devices reportedly sold for as little as $30 with a two-year plan, they required data plan cost a minimum of about $70 a month.
After speaking with three unnamed people familiar with the matter, Bloomberg is reporting that Facebook is indeed working with INQ on two smartphones that may be carried by AT&T.  According to the story, the phones could reach stores in July or August and may carry a price of less than $100 after AT&T subsidies—which could be higher than the KIN price. The story did not state whether a data plan would be required.