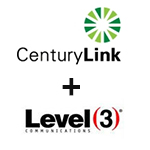 CenturyLink plans to continue with a strategy that has been a hallmark for Level 3 after the planned CenturyLink Level 3 merger is completed, said CenturyLink CFO Stewart Ewing at a financial conference yesterday. The envisioned CenturyLink Level 3 strategy will be to "compete long-term as a low-cost provider," said Ewing.
He noted, for example, that Level 3's low-cost provider approach included practices such as installing spare conduit when fiber was deployed, enhancing the economics for future network expansion. As a result, "we can rebuild and overbuild without putting a plough in the ground" for substantial savings, Ewing observed.
CenturyLink Level 3 Strategy
Currently CenturyLink often is the second or third provider that an enterprise customer uses, but moving forward Ewing sees the possibility of becoming the primary carrier for some of those accounts.
Combining the assets of CenturyLink and Level 3 will provide nationwide reach and as Level 3 CFO Sunit Patel noted at yesterday's conference, the "depth and breadth" of that network should help the merged entity gain market share.
Asked whether enterprise customers' shift from VPNs to lower-cost SD-WAN services will adversely impact revenues, Patel said the shift would be a "plus-plus" for the merged company and its customers.
"The benefit [of SD-WAN] for us is [that customers] can configure service on the fly," said Patel. That, he said, should "drive big productivity improvements within companies like us."
He added that "everyone needs more bandwidth – that part is not changing."
Ewing and Patel made their remarks at Wells Fargo Securities Technology, Media and Telecom conference, which was also webcast.