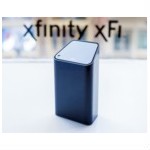 Comcast sees Wi-Fi as a broadband differentiator, said David Watson, president and CEO of Comcast Cable, at an investor conference today.
"Great coverage is essential," said Watson.
Comcast last year launched several Wi-Fi offerings aimed at ensuring that customers can use Wi-Fi throughout their homes, including a higher-speed Wi-Fi gateway, xFi Wi-Fi installation and management software and xFi pods.  The latter act as repeaters to create a Wi-Fi mesh network to extend coverage in homes that would otherwise have dead zones.
Comcast broadband supports speeds up to 1 Gbps in nearly all of the cable company's markets today, according to Watson – a reality that generally should put the company on par with or ahead of competitors when it comes to speed. But according to telecom financial analyst Craig Moffett, who conducted the Q&A session, some people may be satisfied with speeds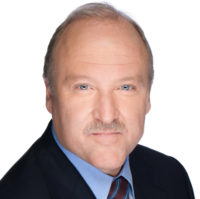 in the range of 25-50 Mbps if they can get lower pricing in comparison with a faster service from Comcast.
"Our 100 Mbps offering competes well against low-end offers," said Watson, who added that better Wi-Fi coverage within the home also can be a competitive differentiator, as can better controls.
Asked about advertising plans, Watson said "xFi is such a diverse service, we will spend more time talking about that."
Wi-Fi as Broadband Differentiator
Watson sees opportunities in the smart home and home security as a "natural extension of great Wi-Fi."
The top 10% of Comcast's customer base has an average of 20 connected devices per home and those homes use 100 times more data than others, according to Watson. Those customers, he said, offer a sense of where the market is going.
As long as Comcast has great Wi-Fi, Watson sees the company being well positioned as smart home and other in-home technologies catch on. And what is now primarily "part of the value proposition for great broadband" could over time, pose revenue opportunities.
Watson made his comments at the MoffettNathanson Media & Communications Summit, which was also webcast.