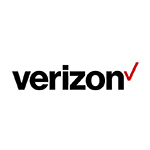 Verizon said yesterday that it is conducting interoperability testing of LTE equipment operating in the CBRS band at the company's facility in Irving, Texas. In addition to testing equipment and software to support commercial service, technicians also are testing equipment to support private LTE networks. Is this an indication that the carrier expects to provide some type of Verizon private LTE offering?
"The answer is absolutely 'yes,'" said Bill Stone, vice president of technology development and planning for Verizon, in an interview with Telecompetitor.
Verizon Private LTE Opportunities
The CBRS band includes a 150 MHz-swath of spectrum, a portion of which is already available for unlicensed use and a portion of which the FCC expects to auction. When the commission several years ago announced those plans, Google and others began exploring the possibility of conference centers, hotels or other businesses having private LTE networks in that band.
Verizon sees an opportunity to be the company that builds and manages some of those private LTE networks for enterprise customers, Stone said. The company sees itself having the expertise to offer an end-to-end solution.
"By architecting it the right way, we can provide lower latency and higher throughput," said Stone.
While initial industry discussions about private LTE focused on unlicensed spectrum, Stone sees demand for both licensed and unlicensed spectrum to support private LTE. In densely populated areas where use cases require high service quality, licensed spectrum could be an attractive option, he said.
The radio equipment that would be used for private LTE networks would typically be designed for indoor use and would have a lower profile and operate at lower power levels in comparison with equipment designed for use in wireless carriers' commercial networks, explained Greg Dial, executive director of technology for Verizon, in the Telecompetitor interview. Companies supplying equipment for Verizon private LTE testing include Nokia, Ericsson and Corning, which is supplying SpiderCloud-branded equipment.
The range for private LTE equipment will be less than for commercial networks – but not less than anticipated, Dial explained. "We're getting the expected coverage, given the power permitted," he said.
He also noted that "with private LTE, you can do a lot of customization." For example, a company could request a specific quality of service level or specific security features.
Interoperability Testing
An important consideration for the CBRS band is that portions of the band are used by the federal government to support radar equipment, and those users will continue to have priority moving forward. Other entities can use the band where and when it is not in use by priority users, which means that a critical element of CBRS deployments will be the interactive database designed to prevent unauthorized usage.  Companies providing database technology that Verizon will be testing include Google and Federated Wireless, according to today's press release.
In addition to companies already mentioned, Qualcomm also is participating in Verizon CBRS testing.
While CBRS technology development moves ahead, the FCC continues to consider whether to change the rules originally established for the CBRS auction. Those rules call for small license areas and relatively short-term licenses and were put in place to encourage use of the spectrum for fixed broadband wireless service in rural areas and potentially to make it easier for hotels, convention centers and others to obtain licenses that could support private LTE networks. Verizon and other major mobile operators have asked that the rules be changed to include larger license areas and longer-term licenses, which they say would make it more worthwhile for carriers to invest in commercial mobile networks in those bands.