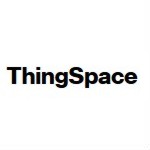 When Verizon ThingSpace was launched in October 2015, the company called it a "self-service web interface" that would allow users to "manage their Internet of Things (IoT) environments" and would give developers the ability to build IoT solutions using Verizon's "extensive capabilities and innovation resources."
But as a Verizon Division Vice President explained in an interview today, ThingSpace handles another important task – device management across Verizon and partner operator networks. And considering the explosion of devices expected for the IoT, that's clearly a huge and important task.
Verizon ThingSpace
ThingSpace can be thought of as "connectivity and device management system," as well as a developer platform, explained Dawane Young, VP of Verizon's Platforms and Applications division, in the Telecompetitor interview. Among ThingSpace's device management responsibilities are understanding the number of IoT connections in a network, the type of devices, their serial numbers and their locations, he explained.
In addition to handling these tasks for the Verizon, ThingSpace handles these tasks for devices connected to partner network operators in 175 countries that provide connectivity for Verizon multi-national customers that need global IoT connectivity. ThingSpace also provides diagnostics for devices connected to Verizon and partner networks.
Other network operators may use one of three other device management systems from various manufacturers, which interface with ThingSpace seamlessly through application programming interfaces (APIs), Young said.
Application developers wanting to tap the diagnostic or location capabilities of Verizon's network also can use APIs to build those capabilities into their offerings by embedding ThingSpace capabilities into chipsets.
Beyond Device Management
The discussion with Young about ThingSpace turned to other elements necessary for a network operator to offer IoT connectivity and those are equally complex.
For example, Verizon currently supports four IoT communications protocols, including Cat 4, narrowband IoT, Cat 1 and Cat M1.
"We're focused primarily on narrowband IoT and Cat M1," Young said.
In addition, Verizon must certify all devices for use on its network – and when it comes to the IoT, that means a lot of devices. The carrier has been able to shrink the timeline required for device certification substantially to address the needs of the IoT, explained Young.
"At one time it took six to nine months," he said. "Now it can be as low as 30 days."
Some of the most popular devices certified for use on the Verizon network are smart meters and wearables, Young noted.
Enterprise customers also are looking for ways to best use the information gathered from IoT devices. At one time, telecom carriers were considered likely candidates to offer cloud services that would filter data gathered through the IoT and to provide alerts, reports and the like. But with Verizon and other carriers having sold off their cloud and data center businesses, it may be more likely for carriers to use the approach Verizon is taking – relying heavily on partnerships to provide IoT analytic capabilities.
"We want to help customers make data-driven decisions," Young said. "The major piece is partnerships with software companies and applications providers that make sense for our applications."
Through these partnerships, Verizon gains the ability to integrate target applications with ThingSpace, he noted.