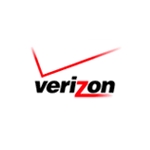 Verizon expects eventually to offer 100G wavelength and Carrier Ethernet services based on the 100G metro optical equipment the company today said it plans to deploy. "Both wave and Ethernet services are supported" by the equipment that the company plans to deploy, said Lee Hicks, vice president of Verizon network planning, in an email to Telecompetitor.
The need to deploy 100G speeds in metro markets is driven by "customers' demand for more bandwidth and flexible connectivity," said Hicks.
Verizon 100G Metro Plans
The equipment that will underlie Verizon's metro deployments comes from Ciena and Cisco — and as Hicks explained, it's not the same as the 100G equipment that Verizon is using in its long-haul network.
"While it shares some core technologies, this is new equipment optimized for the metro environment," he said.
The metro equipment will be installed in ring, mesh and point-to-point topologies, Hicks said. "In addition to providing overlay capacity it will enable the replacement of current and older generations of TDM circuits and Sonet rings," he added.
Verizon expects to see reduced service activation times from the new equipment, although Hicks declined to detail how much those times would be reduced. He also declined to detail how the products would impact capex and opex other than to say that both are expected to decrease.
Verizon has been one of the most aggressive carriers on the 100G front. It has 100G throughout a large part of its backbone network – domestically and internationally.  It also has conducted trials of even faster capability  and it has trialed switched 100G service.
Verizon expects to turn up live traffic in 2016 on its 100G metro infrastructure.