FTTP provider Wyyerd Fiber has begun construction of networks in Gilbert, AZ and Chula Vista, CA.
The Chula Vista project is particularly interesting because it involves a network infrastructure partnership that will feature smart city enablement, symmetrical data speeds, future-proof technology, low latency and sustainability. Dennis Kyle, president and general manager for California for Wyyerd Fiber, answered some questions from Telecompetitor about the deal.
"The City of Chula Vista isn't directly contributing to the cost of the deployment, but they are providing access to needed infrastructure that obviates the need for us to build in certain areas and reduces overall cost," said Kyle.
"Where appropriate we share the use of or occupy common infrastructure in a fashion that obviates the need for each party to independently build their own infrastructure."
Kyle declined to provide details about an "infrastructure exchange" referenced in a press release, saying the "mechanism is confidential." But he added that "it works in a fashion to enable both parties to extend their network to hard-to-reach areas."
Gilbert, Arizona Project
The Gilbert project marks the beginning of what Wyyerd says is an expansion across the Southeast Valley area of Arizona. The company already serves the West Valley communities of Surprise, Peoria and El Mirage.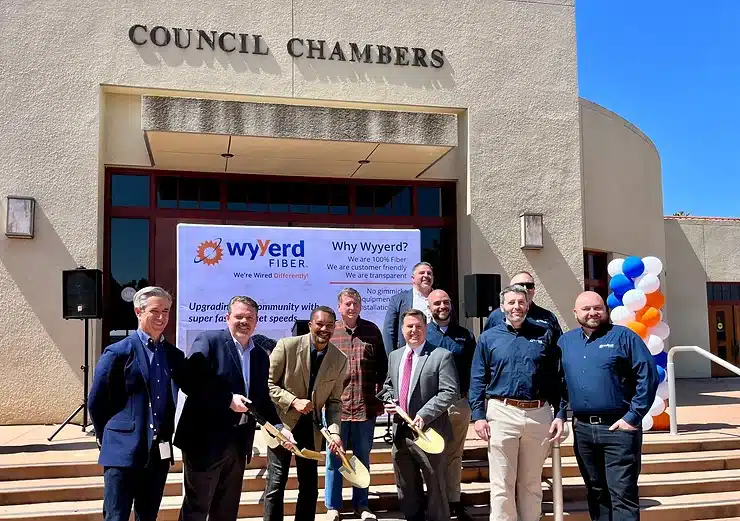 "We have been servicing the West Valley for over two decades, and we are thrilled to start our East Valley presence in the Town of Gilbert," Wyyerd's Arizona President & General Manager Travis Nance said in a press release. "We saw a need for critical infrastructure in Gilbert, and have received great support from Mayor Peterson, council and town staff. We look forward to bringing the option of 100% fiber optic internet to thousands of Gilbert residents and businesses."
During the first week of the year, Wyyerd Fiber said that it had reached agreements to deploy across more than 15 municipalities in the greater Phoenix area.
The most interesting area for the operator in Arizona may be Mesa, however. Last July, the city council approved license agreements with four providers: Wyyerd, Google Fiber, SiFi and Ubiquity. As if that crowd isn't enough, the city already is severed by Cox and Lumen.
The agreements outline the process for using the city's rights of way and facilitating the permitting process. The goal is to provide connectivity options to 264,000 premises passed by 2,470 street miles.
Joan Engebretson contributed to this report