If Frontier's acquisition of Verizon operations in California, Texas and Florida is completed in March of next year as planned, the company doesn't expect to change much about the FiOS offering that will be the crown jewel of the purchase.
"We like the plan they've implemented," said Frontier Vice President and Treasurer John Gianukakis about Verizon and FiOS at a financial conference yesterday. Noting that Verizon has very successful pricing plans and channel lineups, Gianukakis said, "We want to keep as much [as possible] of what customers see today when we make that flash cut."
Gianukakis made his comments in a question and answer session at the Deutsche Bank 23rd Annual Leveraged Finance Conference, which was also webcast.
Frontier FiOS Plans
Frontier is so pleased with what Verizon has been doing of late that it plans to migrate areas of its service territory acquired previously from Verizon to match Verizon's current offerings. Frontier previously purchased Verizon lines – and gained a FiOS fiber-to-the-home platform – in parts of several states.


Despite matching Verizon's current offerings, however, Frontier expects to be able to operate the Verizon properties at lower cost than what Verizon experiences. That's impressive, considering that Verizon pays less for video content than Frontier.
Frontier could get a break on content costs in the future, however. Gianukakis noted that Frontier will triple its video customer base assuming the latest Verizon deal is completed as planned – and the extra volume should give Frontier a better negotiating position with content providers.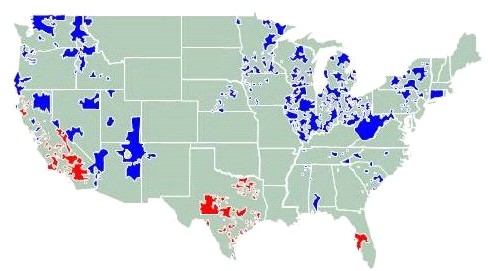 Of course not all of the customers Frontier will be acquiring are served over Verizon's FiOS platform. Just over half (54%) are served over FiOS infrastructure, according to Gianukakis. He added, though, that Frontier has a lot of experience in upgrading customers to higher-speed DSL and that the company envisions some such upgrades in Verizon territories.
He noted, for example, that Frontier has been offering speeds of 100 Mbps or above in parts of Connecticut, where it acquired lines from AT&T, and that it has seen strong take rates for higher-speed DSL.