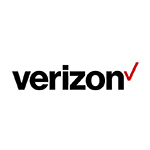 Verizon deployments of LTE service operating in the CBRS band are imminent, now that the FCC has approved plans for initial commercial deployments (ICDs). As Verizon Senior Executive Adam Koeppe explained in an interview with Telecompetitor, the company expects to boost bandwidth and capacity by using the spectrum in combination with bands in which the company has already deployed service.
Verizon expects to deploy CBRS on small cells that are deployed on mid-band AWS or PCS spectrum, which will be well suited to being aggregated with CBRS spectrum, Koeppe said.
The CBRS band "is really meant for small cell and in-building type deployments based on power rules," Koeppe explained. Equipment operating in the band is constrained in terms of power output, which in turn, determines range.
"Think of it as a hotspot," said Koeppe. Small cells using CBRS and other frequency bands will be well suited for use in dense downtown areas, in sports stadiums and the like, he said.
Verizon has some small cells that already have equipment capable of supporting connectivity in the CBRS band and has targeted other small cell locations for such upgrades.
Verizon CBRS Plans
The CBRS band includes spectrum between 3550 and 3700 MHz, although only about half of it will be unlicensed. The remainder is scheduled for auction to begin in June 2020.
The FCC gave the go-ahead for initial commercial deployments (ICDs) in the CBRS band earlier this week. Those plans were submitted by the spectrum access system (SAS) administrators whose job is to ensure that commercial users do not use portions of the band in use by the U.S. military, which will have priority access. Verizon was one of several major network operators, along with AT&T and Charter, to be part of SAS administrators' ICD plans. Wireless internet service providers (WISPs) and others also have been approved for ICDs.
Verizon will use two SAS administrators – Federated Wireless and Google, Koeppe said. He also noted that Verizon plans to do a mixture of indoor and outdoor small cell installations in the CBRS band.
Moving Forward
The CBRS band can't yet be used for 5G. As Koeppe explained, "There is still work to be done in terms of how 5G NR fits only 3.5 gigahertz. He added that the FCC and industry, along with the CBRS Alliance, are working through the technical details.
I asked Koeppe what happens when the unlicensed portion of the CBRS band becomes crowded. He noted that initially, at least, he doesn't expect much congestion, but added that spectrum access systems are designed to "administer performance on the network so everyone gets a good experience."
He also noted that SAS developers have "roadmaps" for their offerings, which will gain new capabilities over time.
In addition to supporting commercial service, the CBRS band also will be used for private LTE deployments, and Koeppe was bullish about private LTE, particularly when supported with multi-access edge compute (MEC) capability.  He sees opportunities for Verizon to work with enterprise customers on private LTE deployments.