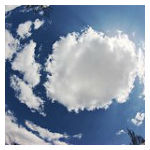 An announcement yesterday from AT&T and Equinix is an example of a business relationship we're likely to see more of moving forward. As AT&T AVP Rene Dufrene explained in an interview, AT&T will offer enterprise users its NetBond dynamic virtual private networking service from Equinix data centers, which are popular co-location facilities for cloud service providers.
AT&T NetBond "binds" VPN capability into the cloud, said Dufrene. "By binding VPN into the cloud, we have features like dynamic provisioning and scaling," he said. Enterprise users "can turn on and off multiple cloud services . . . and only pay for the bandwidth [they] use," he added.
Underlying NetBond is "a service management layer and a set of APIs that can integrate with cloud services of our own or others," Dufrene said. Cloud connectivity is available for several types of VPNs that AT&T offers, including carrier Ethernet, frame relay and others.
Enterprise users commonly use the Internet to connect to cloud services, but increasingly they are looking for more secure connections that provide more predictable performance.
AT&T previously announced agreements with IBM, Microsoft and others to provide VPN connectivity to cloud services. The Equinix agreement is the first AT&T has made with a data center operator that hosts cloud providers.
Moving forward I would expect to see more such announcements from AT&T and other network operators involving Equinix and similar data center operators.