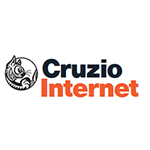 Wireless gigabit could be an alternative to fiber-to-the-premises for delivering ultra-high-speed broadband service, as an announcement from Santa Cruz, California-based broadband provider Cruzio yesterday illustrates. Cruzio wireless gigabit is based on point-to-point wireless technology from Siklu, which will deliver gigabit service for $99 a month, said James Hackett, Cruzio Director of Business Operations and Development, in an interview.
That's a bit higher than the $70 a month that some service providers are offering for FTTP-based gigabit. But it could be an attractive price for enterprise customers that previously may not have had a gigabit option. Cruzio also offers 100 Mbps service for $49 monthly using the Siklu equipment.
Cruzio expects to break ground before the end of next year on a project that will make FTTP-based gigabit available at a price in the range of $60 to $70 monthly or less to the entire city of Santa Cruz. But even when that project is completed, Hackett expects to continue to use Siklu wireless gigabit for backup and to extend service beyond the city limits.
Cruzio Wireless Gigabit
Cruzio got its start in 1989 as a dial-up ISP, later adding ADSL and VDSL to its offerings and building a fiber aggregation network to support those services, Hackett said.
The company's FTTP-based wireless deployment will be made possible through a public/private partnership with the City of Santa Cruz, Hackett explained. The city will own Layer 1 infrastructure such as conduit and fiber, which Cruzio will lease on a wholesale basis. Cruzio will own Layer 2 infrastructure such as network electronics. In addition, it will operate the network and be the service provider for homes and businesses.
Cruzio has been installing Siklu technology for several years and the manufacturer has continued to boost the speeds supported, Hackett said. The gigabit offering operates in the high-frequency millimeter wave band, which is well suited to providing high speeds over relatively short distances – up to two miles, according to a Siklu spokesperson.
Hackett noted that the distance covered in a typical Cruzio installation is between one and two miles. While the radio is point-to-point, Cruzio sometimes uses it to serve multi-dwelling units, where the link is shared by multiple users.