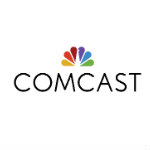 Comcast Business is targeting small and medium size businesses with Comcast Voice Mobility, a new offering that combines traditional voice service with unified communications.
"The way it's procured, it looks like traditional phone service," explained John Guillaume, vice president of product management for Comcast Business, in an interview. The service plugs into existing equipment such as key systems or PBX systems, he noted. "We bring lines to the business at a demarc," he said. "The customer's phones are plugged in and the service still gives you landlines."
In addition the service includes unified communications capability supported through an online portal or smartphone app.  Users can receive calls placed to their landline office phone on their smartphone and can make calls from their smartphones as if they were using their office phones.
"You get a business identity," commented Guillaume. "Some businesses don't want employees' [smartphones] to be the identity of the business. You can place outbound calls through the app and it represents the business, not the cellphone number. It's more professional."
Comcast Voice Mobility
Using the smartphone app or portal, the user can set up the service to simultaneously ring multiple phone numbers of his or her choosing, which could include home phones or vacation home phones in addition to or instead of his or her smartphone.
Users also gain access to office phone features when outside the office such as voicemail, call transfer capability and do not disturb.
The service uses Comcast IP multimedia subsystem infrastructure, but does not require customers to use IP phones or phone systems, Guillaume said. The service is available for an introductory price of $29.95 per station per month for 12 months, rising to $34.95 at the end of that period, he said.
As Guillaume noted, the service also can be part of a business customer's disaster recovery plans.
"If there is a big snowstorm and employees can't get in to the office, they can take calls . . . on their mobile phone," Guillaume explained.