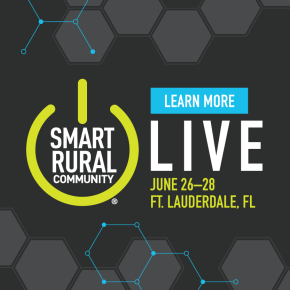 June 26 – 28 | Ft. Lauderdale, FL
NTCA Smart Rural Community Live from June 26-28 in Ft. Lauderdale is a showcase of the broadband-enabled applications rural communities can leverage to foster economic development, education, health care, agriculture and other vital services.
Register Today
August 20 -23, 2023  | Gaylor Palms, FL
Fiber Connect 2023 is an innovative, four-day, optical fiber business and technology event, held August 20-23, 2023, in Orlando, Florida. This year's program theme is "What Fiber Disrupts Next," highlighting how fiber broadband serves as the enabling infrastructure to disrupt any market, including gaming, streaming entertainment, Internet of Things, precision agriculture, healthcare, machine learning, and augmented reality.
Register Today