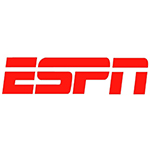 The dispute regarding Verizon's new FiOS Custom TV package just got a little more interesting. As I predicted in the original post discussing FiOS Custom TV, this issue looks like it's going to end up in court, with ESPN officially suing Verizon, citing program carriage agreement violations.
ESPN Sues Verizon
"We simply ask that Verizon abide by the terms of our contracts," said ESPN in a statement, as published on Multichannel News. FiOS Custom TV  creates a new baseline of TV channels, with separate programming packages/buckets that subscribers can choose to add at additional cost.
Verizon has stated they believe their current contracts allow them to move ESPN into a separate sports tier, or an additional programming package, requiring subscribers to pay extra for it. ESPN begs to differ. This could come down to interpretation of contract language, ultimately decided by a judge or arbitrator.
I also suggested that Verizon may be looking at new or different contract language, perhaps as a result of pending OTT offers, and applying it to the FiOS Custom TV Package. Obviously more details, positions, and arguments will emerge as the legal proceedings continue.
It appears that Verizon may be pushing an issue regarding old school cable channel programming contracts and their onerous business rules. An issue and approach their video service provider brethren would surely cheer.
Verizon's goal may be to try to change the rules, or perhaps this exercise is a bargaining chip for negotiations with Disney/ESPN and other programmers for future rights. Perhaps mobile rights for Verizon's upcoming mobile OTT offer. Stay tuned…