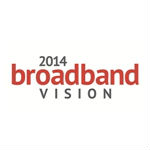 The Internet of people, where human beings are connected to the Internet, is reaching saturation in most of the developed world. That saturation is leading to the next evolution of connectivity, the Internet of Things (IoT), where everything from a light bulb to your car is now connected to the Internet. IoT has significant implications for broadband carriers of all types and sizes.
"Our view is that by, you know, roughly 2020, we'll have billions of connected devices," says Loris Zaia, Head of Regional Carriers for Broadband and Media for Ericsson. "Networks have to be transformed in order to handle that kind of capacity and traffic and signaling that happens as part of that connectivity."
Network for Connected Everything
In the below interview, Zaia shares his views regarding IoT implications for carriers and how smaller carriers can participate in this network transformation.