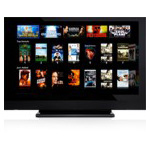 Internet-based video has gained a strong following, but consumer spending does not yet reflect this shift, according to new research from Ericsson's ConsumerLab.
Half of respondents in a recent Ericsson Consumer Lab study called "Multi Screen Media Consumption 2010" said they use Internet-based on-demand television or video every week—and respondents are spending up to 35% of their leisure time watching TV and video content. Data representative of more than 300 million consumers was collected for the study in China, Germany, Spain, Sweden, Taiwan, the U.K. and the U.S., Ericsson said.
Scheduled "linear" broadcast TV continues to be consumed by a wide range of people, with 93% of respondents saying they watch scheduled "linear" broadcast TV at least once a week. But broadcast TV comprises only about 40% of the average consumer's video consumption—even though it continues to comprise the majority (about 60%)  that the average consumer spends in actual money on TV viewing.
In the future, researchers expect consumer spending to shift more toward on-demand content—"provided that consumer requirements for high quality, ease of use and access to the right content are met."
Recent developments in touch screen pads that can interact with a television set seem to have captured consumers' attention, according to the researchers. Another interesting study finding was that 37% of respondents were "very interested" in using a touch screen tablet as a remote control.
"The conclusion of our study is that consumption is fragmented and complex," said Anders Erlandsson, senior advisor at Ericsson ConsumerLab, in the announcement of the study results. "There are few established consumption patterns and it's a trial-and-error market with lots of curiosity around it." Consumers, he said, are "looking for a solution that can offer the freedom to choose what they want, when they want it and how they want it."