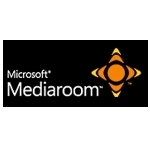 The rumors were true. Ericsson announced today that they have purchased the IPTV middleware platform Mediaroom from Microsoft. It represents yet another shake up in the middleware market, which has seen several high profile middleware platforms switch hands in the past few years. Terms were not disclosed.
Ericsson apparently sees Mediaroom as a good fit for their push into the connected lifestyle. "Ericsson's vision of the Networked Society foresees 50 billion devices to be connected via broadband, mobility and cloud. Future video distribution will have a similar impact on consumer behavior and consumption as mobile voice has had. This acquisition contributes to a leading position for Ericsson with more than 40 customers, serving over 11 million subscriber households," said Per Borgklint, Senior Vice President and Head of Business Unit Support Solutions at Ericsson in a press release. Mediaroom will be incorporated into Ericsson's Business Unit Support Solutions.
Mediaroom will complement Ericsson's IPTV portfolio,  which currently includes equipment and infrastructure for IPTV operators. Some of their existing IPTV customers include Belgacom, China Netcom, China Telecom, Chunghwa Telecom, KPN, and Telia Sonera. Through the Mediaroom acquisition, they can now add AT&T, CenturyLink, TDS, and a host of smaller tier 3 providers in the U.S. With this acquisition, Ericsson now claims a 25% market share for IPTV globally.
In the U.S., Alcatel-Lucent has been a key systems integrator for Mediaroom IPTV deployments. Considering the rivalry between Ericsson and Alcatel-Lucent for everything from wireline broadband infrastructure, to managed services, to 4G LTE, you wonder what will happen next with regards to Mediaroom in the U.S.
There are other integrators for Mediaroom, including CHR Solutions, who won't have such an awkward competitive situation, but I suspect there will be some challenges that IPTV operators will face as a result of this latest middleware shake up.