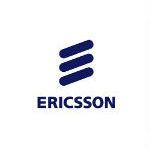 Video will comprise nearly half (50%) of mobile data traffic by 2018 – up from 31% in 2012, according to the latest Ericsson Mobility Report, released today. Video already generates more data traffic than any of six other traffic types that Ericsson studied and that will remain true in 2018.
Traffic volume doesn't tell the whole story about how people use mobile devices, however.
In this year's report, Ericsson debuts a new network metric – minutes of network use, or MoNU. Minutes of network use is measured by counting the number of minutes when a given terminal generates any data traffic using a given application. The MoNU metric also counts usage for background applications that generate background traffic without any user interaction such as presence but it doesn't include usage of offline applications such as offline gaming.
Ericsson found that social networking and web browsing actually have higher MoNUs than video. In March 2013, mobile PC users spent about 250 minutes per month watching video, compared with about 600 minutes using social networking. For smartphone users the different was even more pronounced. During the same month, smartphone users spent about 100 minutes watching video, compared with about 800 minutes using social networking.
The report authors attribute smartphone users' heavy social networking, in part, to the fact that smartphones are better suited for social networking apps than for activities such as web browsing or watching video, for which many users would prefer a larger screen size.
The report authors note that "for social networking users always having the device with them is a more important factor than screen size." The authors also note that "Facebook is . . . widely used for non-social networking purposes, such as authentication for various online games and enriching phone contacts with social content. A significant part of Facebook MoNU on some smartphones can be attributed to such integration with other apps."
Other interesting findings from the new Ericsson report include:
Mobile subscriptions worldwide are expected to grow from 300 million in 2012 to around 850 million in 2018
In 2018, almost all handsets in Western Europe and North America will be smartphones, compared to 40-50% of handset subscriptions in the Middle East and Africa and Asia Pacific regions.
Mobile data traffic is expected to grow with a compound annual growth rate of around 50% between 2012 and 2018.
On average a mobile PC generates approximately five times more traffic than a smartphone.
By the end of 2012, an average mobile PC generated approximately 2.5 GB per month, versus 450 MB per month produced by the average smartphone. By the end of 2018, the average mobile PC will generate around 11 GB per month and a smartphone around 2 GB.
WCDMA/HSPA networks now cover about 55% of the world population, increasing to 85% by 2018.
LTE currently covers about 10% of the world's population and is projected to reach about 60% by 2018
Over 25% of HSPA networks now have speeds of up to 42 Mbps in all or part of the network.
Ericsson's Mobility Report is based on aggregate data collected from mobile network equipment installed worldwide.