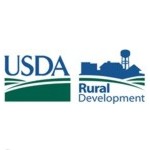 Manufacturers wanting to sell to rural carriers will no longer need to go through the process of getting approval from the Rural Utilities Service. With a stroke of the pen, RUS Administrator Jonathan Adelstein today put an end to the RUS list of materials, a long-time institution aimed at helping to ensure that only field-tested equipment was used in rural telco network construction projects funded by low-interest RUS loans.
"The demands on the agency today are such that I need to deploy the extraordinary talent devoted to the listing process toward other technical and engineering needs, including the successful and prudent implementation of broadband, telecommunications, distance learning and telemedicine projects across the nation," wrote Adelstein in an open letter posted on the RUS web site.  The elimination of the listing process is effective immediately, the letter said.
Perhaps the move is not surprising, considering that the Government Accounting Office previously expressed concern over whether the agency had sufficient manpower to handle oversight of the broadband stimulus program along with its traditional duties.  The downside of this move, as NTCA first reported on this story, is that some small rural telcos rely on the RUS to handle the equipment approval process and will now have to devise an alternative solution.
In his letter, Adelstein said the RUS "is not ending its insistence that infrastructure financed by taxpayers through our program conform to the highest technical standards."
To achieve that goal, Adelstein said the RUS will transition to an approach that will be incorporated into the agency's review of individual projects and which will ensure that construction meets applicable industry standards. The agency is not altering its Buy America obligations, Adelstein said.
Adelstein said telcos that have contracts out to bid requiring the use of RUS-approved equipment should either cancel or modify the bid solicitation or require bidders to use the approved list that was in effect on the date the contract was put out to bid.