Sponsored Content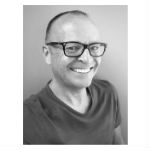 Communications network infrastructure is on a path to become more software-centric: virtual network functions running on commodity hardware, in the cloud.  Intelligent software, separated from hardware, driven by the double-header of both network functions virtualization (NFV) and software defined networking (SDN).
In turn, assets will be part of a "new global network" that will be used to deliver services on a local, national or global basis.  Geographically, there will be no limits on where services may be sourced from, or delivered to.  This new software based telecom network will be:
A collection of assets (owned or leased by a network operator) that can be chained to deliver communication services
Built on commodity servers and storage
Cloud-based, software-centric and all–IP
Comprised of commercial, free and open-source software
Made possible by NFV and SDN and delivering a more cost-effective, flexible, programmable, revenue-generating, intelligent and competitive network
Enabled by software that is designed, developed, deployed and chained across geographically-agnostic data centers.
As the new global network emerges, traditional boundaries for networks and businesses will be blurred; in terms of both assets owned and services that are delivered or wholesaled.
The Software Based Telecom Network
Regardless of where a network operator is located or where its customers may be, the services that it offers will then be delivered through a chain of global assets that include:
Compute hardware: x86 servers, storage, white box switches, hardware accelerators
Virtualized operating environments: virtual compute, virtual storage, virtual networking, plus a cloud OS
Network intelligence: IMS Core, call switching, VoIP network interconnect, SDN control planes, NFV infrastructure networking
Service intelligence: hosted business unified communications, residential VoIP, PSTN service emulation, VoLTE
Orchestration and management software for instantiating and scaling virtual network functions
Bandwidth
Network operators of all sizes are effectively helping build this new global network.  For many operators, this is a gradual transition that is sensitive to, and can be congruent with, the significant investment already made in their existing networks. Savvy network operators are working with their technology partners and suppliers to see how quickly and comfortably they can move down the path of becoming more software-centric and defining both their role in, and business model for, the new global network.