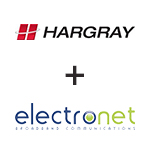 Hargray Fiber announced today that it has purchased Electronet Broadband Communications, a business customer focused provider in Tallahassee, FL. Hargray, which was founded in 1949, operates in the southeast and has been growing fast through acquisitions.
Terms of the deal were not disclosed. Hargray announced that Electronet Broadband's current team will remain, post acquisition. Clark McCorkendale, Hargray Fiber's Senior Vice President, said in the press release that the company plans to invest in the network and provide a full suite of services, including enhanced data, voice, video, hosted unified communications, metro Ethernet and multi-gigabit symmetrical services that will be completely on-network.
"On behalf of Hargray's nearly 800 colleagues, we are pleased to announce our acquisition of Electronet Broadband Communications and the continued expansion of our Florida operations. Hargray's purpose is to empower people and communities to connect and thrive," Hargray Chairman and CEO, Michael Gottdenker said in a press release. "We do this by envisioning and delivering customer delight – something not typically associated with most telecommunications service providers. We are excited to have the opportunity to advance our purpose and bring Hargray's full suite of communications solutions, robust last mile fiber connectivity, and our unmatched, superior customer service to businesses in Tallahassee."
Hargray Fiber Acquisitions
Hargray has aggressively expanded organically and via acquisition during the past couple of years. Much of the action was in Georgia. Last September, it agreed to acquire Infinity Network Solutions, a technology services company in Macon and Covington, GA. The previous month, Hargray acquired provider Kings Bay Communications in Kingsland, which also is in Georgia. In May, Hargray said it is expanding its statewide footprint with last-mile fiber construction in Conyers.
There were two important moves outside the Peachtree State: The company also closed the acquisition of Dark Fiber Systems, a provider in Jacksonville, FL. In April, the company said it had closed its acquisition of USA Communications, which serves Pell City, AL and surrounding areas.