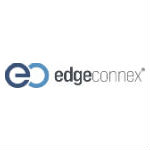 Content providers are moving content closer to end users to enhance network performance – and that could have added benefits for broadband providers serving markets outside the top nine from which content traditionally has been delivered.
Since the end of 2014, data center operator EdgeConneX has enabled content providers to deliver content from 20 smaller markets such as Nashville and Pittsburgh. According to EdgeConneX Chief Commercial Officer Clint Heiden, 80% of the content that end users want to see is now offered from those locations.
 The EdgeConneX Mission
"We started with the premise that the Internet was going to break," said Heiden in an interview at International Telecoms Week 2015 in Chicago yesterday.
Traditionally Internet content has been housed near major network peering points in New York; Ashburn, Virginia (Metro DC); Chicago; Los Angeles; San Francisco; Seattle; Miami; Atlanta and Dallas. Traveling from one of those locations to tier two and tier three markets worked fine when Internet traffic consisted largely of email and the like, said Heiden. But that approach doesn't work so well for latency-sensitive video traffic, he noted  – and it could be even less practical for connected car applications.
For broadband providers in smaller markets, EdgeConneX represents an opportunity to lower Internet connectivity costs as well as to get better Internet performance, according to Heiden. Individual network operators or operator consortiums can connect directly to EdgeConneX and get 80% of the Internet without paying transit to Ashburn or another of the top tier peering markets, he said.
One alternative that some broadband providers have used to enhance Internet performance and reduce transport costs is to allow companies such as Akamai and Netflix to locate caching equipment in the broadband provider's local network. The downside to that approach, according to Heiden, is that "it's only Akamai or only Google or only Netflix."
Heiden also noted that a typical content distribution network makes 85% to 95% of its content available to EdgeConneX data centers but a considerably smaller percentage of that content is made available through caching servers deployed with individual network operators.
Moving forward, EdgeConneX plans to expand its total number of markets served to 50.