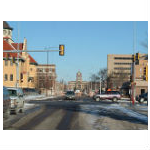 Economic development professionals believe publicly-owned broadband networks on which internet service providers offer service are the best model for gaining broadband in communities lacking the service, according to an economic development broadband report sponsored by operations software provider ETI Software Solutions in partnership with the International Economic Development Council (IEDC) and authored by Craig J. Settles, a consultant specializing in community broadband.
The report offers a unique view on broadband, as it is based on a survey of economic development professionals who are IEDC members.
Respondents were asked to name the top two models they feel are the best options for their communities. Just under half (47%) cited "public owns infrastructure, ISPs sell the service" making it the top answer. Less popular choices (cited by 26% to 37% of respondents) were options in which private providers or cooperatives own the network or in which the public owns the network but private companies provide service.
Economic Development Broadband Report
Not all economic development professionals believe broadband drives economic development, but those people increasingly are in the minority. More than half said broadband is part of their current (38%) or upcoming (24%) economic development plans.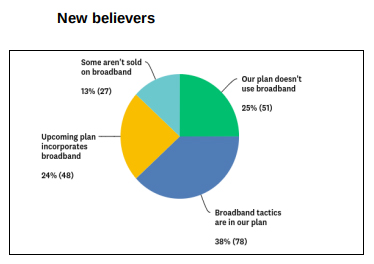 One quarter of respondents said their economic development plans do not include broadband, and 13% said they were not sold on broadband. The latter number decreased from 29% in a previous survey of IEDC members conducted in 2014.
Other key findings of the report, titled "Revving the Community Broadband Economic Engine":
42% of respondents said telehealth is "a major local economic development issue" for them, while 42% said it is "mainly an indirect economic impact." Only 16% said they "can't see telehealth impacting their local economy."
Asked about broadband's role in individuals' careers, the top answer (cited by 29% of respondents) was "improving current job skills," followed by "reaching higher education levels" (25%). Eleven percent of respondents cited "searching for a job."
37% of respondents feel opportunity zones could be a good way to fund public networks. As the report explains, this is a program that gives people who owe capital gains taxes the option of investing those monies into community development.
29% believe it is in communities' economic interest to remove all bans on public networks
Most questions in the survey received approximately 200 responses.