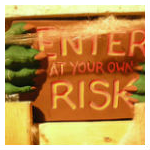 Tier 2 and 3 video service providers will have one less set-top box option now that EchoStar has revealed it no longer plans to offer its Aria solution in the U.S. Aria, which was launched just under a year ago, was designed specifically to meet the needs of smaller cable operators. The cloud-based offering eliminates the need for a head-end upgrade and works with set-top boxes developed by EchoStar.
EchoStar said it will continue to support existing set-top box customers in  certain overseas markets and that those  deployments will continue, but that effective immediately, no further development work will be done on the Aria platform.
EchoStar does not have any U.S. customers for Aria, but a company spokesperson wrote in an email to Telecompetitor that the company was "actively engaged in various levels of trials" with "multiple" tier 2 and 3 U.S. service providers.
Apparently one reason Aria did not find more takers was cost. "EchoStar recognizes that the highly demanding and competitive nature of the U.S. cable set-top box market is very cost competitive," EchoStar said in statement. "After considerable review of the market and EchoStar's sales/product development efforts, EchoStar has concluded the U.S. cable market offers insufficient revenue return opportunities to the company and our investors."
Rather than competing with existing set-top box manufacturers, the company said it would shift its resources toward working with those manufacturers to incorporate EchoStar's "unique intellectual property and advanced content delivery technologies."
The company's "unique intellectual property" includes adaptive bit rate technology as well as Slingbox, a technology that enables off-premises viewing of subscription TV content.
Despite having these unique differentiators, EchoStar has struggled in the tier 2 and Tier 3 market. Last August the company abruptly shut down ViP-TV, its wholesale IPTV MPEG-4 transport offering. Tier 2 and 3 operators using the offering had less than two months to find an alternative solution.
When a supplier exits a market, it's difficult for all of their carrier customers, but is particularly painful for carriers that have less scale—and therefore less room for error. Tier 2 and 3 operators are no stranger to these types of decisions. There is a long list of video service platforms that targeted the small carrier sector, only to be discontinued.
Motorola purchased one of the pioneers in switched digital video, Next Level Communications, only to shutter it years later. Cisco pulled the plug on their IPTV middleware product after a somewhat short lifecycle. Just recently NSN moved away from their IPTV middleware platform, causing several smaller IPTV providers to make other plans, and quickly.
Image courtesy of flickr user Explore the Bruce.