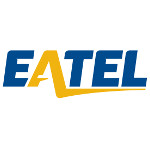 After announcing its initial gigabit deployments earlier this year, Louisiana-based telco EATEL already is preparing itself for the day it may need to deliver even higher broadband speeds. The company today said it will be deploying equipment that currently supports gigabit service and also will be able to support 10 Gbps service in the future.
"It can do GPON today and early next year it will have next-generation PON [supporting service at speeds up to] 10 Gbps if we want to offer it," said EATEL Executive Vice President of Technology Harris Miller in an interview. EATEL may not offer 10 Gbps service so soon, but Miller expects that the company will want to offer it within the next three to five years.
EATEL initially deployed gigabit service over a previously installed GPON platform. The telco already offers gigabit service throughout its ILEC and CLEC service territories in parts of Louisiana. The plan now is to install Adtran equipment in each point of presence, Miller said.
Miller noted that the Adtran equipment – the Total Access 5000 – has packet optical capabilities, eliminating the need to install extra optical equipment to provide DWDM connectivity to support the GPON network.
"In some areas we're limited on space," he noted. "The space and power savings are also important."
EATEL Gigabit
EATEL has seen strong interest in gigabit service from both business and residential customers, Miller said. The company charges $119.95 for gigabit service residentially. Business pricing varies depending on the length of the contract.
Interestingly, while EATEL's residential gigabit service is symmetrical, its business offering is asymmetrical, supporting 100 Mbps upstream.
The company chose that strategy, in part, as a means of differentiating the GPON-based business service from a more costly symmetrical service based on Metro Ethernet technology, Miller explained. Unlike the GPON offering, the Metro Ethernet offering also supports service level agreements, he noted.