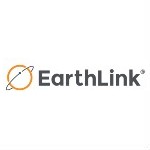 EarthLink has filed a complaint against Charter Communications Operating, LLC in the Supreme Court of the State of New York. The lawsuit seeks damages for what EarthLink claims was a scheme to mislead its subscribers into switching Internet providers.
Charter, which operates as Spectrum, is accused by EarthLink of making three false representations to its subscribers: that EarthLink was "out of business;" that Charter has "taken over" EarthLink and that EarthLink wasn't available in markets where it indeed was.
Earthlink says that these claims have reduced options for customers, damaged EarthLink's reputation and caused it to lose customers. EarthLink is one of the oldest internet provider brands in the industry, having launched dial-up internet service back in 1994. It's outlived quite a few brands during the internet era.
After AOL and Time Warner merged in 2000, EarthLink entered into an agreement with Time Warner enabling it to sell branded high speed data service over Time Warner's network. Those systems now are part of Charter. EarthLink says that it has paid "several hundred million dollars" — and more than $150 million during the past five years – for use of Charter's network and for Charter to handle billing and service issues.
"Charter is engaged in a campaign of deception with the purpose of misleading consumers about their internet options," Damien Marshall, partner at King & Spalding and counsel to EarthLink, said in a press release about the Charter lawsuit. "Charter has spread false rumors about the financial health of EarthLink in order to grow its customer base and eliminate competition, ultimately enabling Charter to increase prices in the future."
In January 2019, then EarthLink owner Windstream sold the EarthLink consumer ISP business to Trive Capital, a private equity firm, for $330 million. The deal included 600K active internet subscribers. Windstream had acquired EarthLink in February 2017.