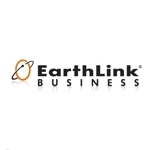 Earthlink announced today that it has completed the second phase of a three-phase middle mile network construction project in Tennessee for which the company won a $9.4 million broadband stimulus grant. The grant was awarded in March 2010 to DeltaCom, a competitive carrier that Earthlink acquired six months later.  According to the terms of the award, Earthlink must contribute an additional $2.3 million to the project.
Earthlink completed the first phase of the project—including an overbuild of an existing diverse fiber optic route from Nashville to Knoxville and the addition of a new diverse fiber route from Knoxville to Chattanooga– in March 2011.
The second phase included deployment of a new diverse fiber route from Knoxville to Bristol. The final phase, targeted for completion in the third quarter of this year, will add five new ILEC interconnection points in Tennessee counties that are designated as underserved by Connected Tennessee, an independent non-profit organization involved in technology deployment, use and literacy.
Earthlink said it will market its full suite of business communications services in these markets.
"We are eager to provide increased connectivity options for a region that has been traditionally underserved," said Jim O'Brien, EarthLink Business executive vice president of network services and customer operations, in today's announcement. "Providing the means for more effective technology deployment will allow institutions such as medical facilities to enhance healthcare delivery and better serve their constituencies. The improved access may also stimulate job creation in these areas by enabling businesses to expand operation with more robust access."
When the stimulus award was announced, the National Telecommunications and Information Administration, which made the award, said the project would provide high-speed connections for more than 50 community anchor institutions. The NTIA also said the project was expected to "spur more affordable broadband Internet access for over 34,000 households, 5,000 businesses and 270 anchor institutions by allowing local Internet providers to connect to the project's open network."
Earthlink started out more than a decade ago as an Internet service provider but more recently has reinvented itself as a provider of business services. To further that goal, the company has made several key acquisitions of companies with competitive network assets, including One Communication and New Edge Networks, as well as DeltaCom.