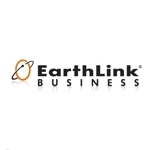 Earthlink's legacy lies in dial-up Internet, so it's no wonder that they are aggressively looking to diversify beyond that tradition, and business class telecom appears to be a major focus of that diversification strategy.
Following on the heels of their recent Deltacom acquisition, Earthlink announced the acquisition of One Communications for $370 million, which includes assumption of $285 million of One Comm net debt. "The acquisition of One Communications is a significant development in further transforming EarthLink into one of the largest IP services companies in the U.S. We will now have a fiber-based IP network that covers a substantial portion of the key business markets across the eastern half of the United States, as well as substantial revenue and EBITDA scale in our strategic line of business," said EarthLink Chairman and Chief Executive Officer Rolla P. Huff.
One Comm, based in Burlington, Massachusetts, serves 113K small and mid-sized business customers in 17 states across the Northeast, Mid-Atlantic and Upper Midwest. One Comm recently sold fiber network FiberNet to NTELOS of Virginia for $163 million.
One Comm was a somewhat distressed business thanks to a heavy debt load, which Earthlink CEO Rolla Huff acknowledged. "We fully recognize the declining trend line of One Comm's revenue and EBITDA as the company has struggled to deal with the uncertainty of their debt covenants and pending litigation. We have taken the opportunity to acquire their network assets and customer base at an attractive valuation multiple," said Huff in a press release.
After the acquisition closes, Earthlink with its Deltacom and New Edge Networks subsidiaries will operate a network that spans approximately 28,000 route miles across 27 states, with 923 collocations, 55 IP and circuit-based switches and 68 metro fiber rings. Earthlink recently unveiled the EarthLink Business brand, under which New Edge, Deltacom, and One Comm will now operate.