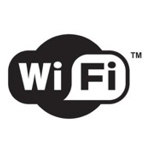 The FCC is considering changes to the E-rate program aimed at speeding the deployment of Wi-Fi within schools and libraries. The commission proposes to make permanent certain budget changes adopted on a limited-time basis several years ago. 
The E-rate program is part of the Universal Service Fund program and covers a portion of connectivity costs for schools and libraries. These include "category one" services such as broadband connectivity to schools and libraries and "category two" connectivity within the schools and libraries. 
Proposed E-Rate Changes
Traditionally, category one services were prioritized, and most funding requests for category two services were denied because of insufficient budget, the FCC explains in a notice of proposed rulemaking (NPRM) adopted last month and made public yesterday. But in 2014, the commission temporarily changed how funding decisions are made with the goal of shifting more funding toward category two services. 
The more recent approach establishes a maximum budget per student for schools and per square foot for libraries, giving the school or library flexibility in determining whether to devote funding to category one or two services.
Those temporary guidelines are set to expire, but the commission wants to keep them in place. The NPRM points to 2017 research that found that the temporary changes achieved the goal of directing more funding toward internal connections "distributed to more applicants, in a more equitable and predictable manner, giving applicants more flexibility to determine how best to upgrade their systems."
The NPRM proposes maintaining existing budget multiples that allow schools to receive up to $150 in e-rate discounts per student over a five-year period and up to $2.30 or $5.00 per square foot for libraries over the same time period. The specific budget cap for libraries depends on their Institute for Museum and Library Services locale codes. Entities with low student population or small square footage would have a budget floor of $9,200 over five funding years.