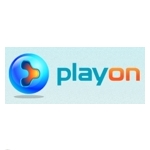 The evolution of web video into an acceptable substitute experience for traditional TV viewing continues as the latest development brings a DVR experience to the format. PlayOn has introduced PlayLater into beta today, offering DVR functionality for online video.
"PlayLater lets you record almost any video available online, from nearly any website," PlayOn announced on their blog today. PlayLater currently lists for $4.99/month or $49.99/year.
PlayLater is a downloadable app for PCs (no Mac format as of yet) which allows you to record videos from popular online video sites like Hulu, Netflix, and YouTube. Like a traditional DVR, the app actually records the video, meaning the PC from which it is recording has to be on and connected to the Internet.
You can then watch those recorded programs whenever you like, with fully functioning DVR controls, including FF, RWD, and Pause. There are some differences. For example, PlayLater won't allow you to record a TV series like a traditional DVR will.
Using a premium version of the app, you can also access those recordings from multiple devices, including iPads, iPhones, and other connected mobile Internet devices. So one PC can act as your web DVR, providing you access to that recorded content on your other connected devices.
The PlayLater development illustrates the rapid innovation that is occurring within the online video arena. It has a while to go before it matches the traditional TV viewing experience. Of course, you could say that in reverse too – traditional TV viewing has a while to go before it can match the online experience.
Perhaps the larger point is these two platforms are merging, and at some point in the future, it will be hard (or pointless) to distinguish between the two.