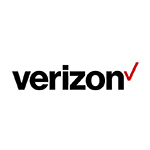 Verizon network quality will continue to be the company's key differentiator, said John Stratton, executive vice president and president of global operations for the company, at an investor conference today.
"The foundation of our brand is built on the quality and reliability of the network," Stratton said.
Verizon Network Quality
The importance of the network is actually increasing, Stratton added – and for people considering a change in wireless providers, the quality of the network is a key factor in decision making, he said.
He credited network quality for Verizon's "near historic reduction in churn rate." In the third quarter, Verizon's postpaid phone churn was three-quarters of one percent. Verizon also posted 603K retail postpaid net adds in 3Q17, which is significant in these heightened competitive times.
Verizon has said that it intends to lead in the deployment of 5G and already has undertaken trials of the technology in a fixed configuration. Stratton didn't provide specifics about the trials but reiterated the company's plan to use information gathered from the trials to determine the size of the potential market. He noted, for example, that the company is studying propagation in various conditions, such as heavy foliage or different elevations.
According to Stratton, Verizon has plenty of spectrum to support its plans.
"We're using just under 50% of our spectrum now," he said, noting that the company has been able to minimize its need for spectrum by densifying its network using small cells – and small cell expertise will be useful as the company rolls out 5G.
Small cells will require fiber so dense that it "doesn't exist" at present, Stratton said. That reality, he said, is driving Verizon plans to aggressively deploy fiber.
Stratton made his comments at the Wells Fargo Securities 2017 Media & Telecom Conference, which was also webcast.