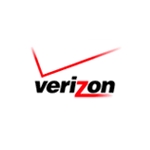 The decline in access lines for telecom carriers is well documented. Consumers are migrating away from telco home phone offers to wireless and IP digital voice offers from cable competitors.
For Verizon, DSL line loss now surpasses their access line loss, when measured quarter over quarter. Verizon lost 165K DSL lines in 3Q10, or 3.6% of their total DSL lines. They also lost 594K access lines, or 2.2%, in the same quarter.
The graph below charts Verizon's wireline percentage loss for the past six quarters. The data reveals that from a percentage perspective, Verizon is now losing more DSL lines than access lines.
The trend is actually accelerating. Access line loss (represented in black) is about level, hovering between 2% and 2.5%. DSL line loss (represented in red) is gaining momentum, having increased 75% from the end of 2009 to the end of September 2010.
Of course Verizon is relying on their FTTP product, FiOS, for broadband growth. They added 226K FiOS Internet subscribers in 3Q10 – their best net add quarter since 2Q09.
One conclusion you might draw from this data is, Verizon is forsaking DSL for FiOS. There certainly are arguments against the long term viability of DSL, especially in markets where it faces cable modem competition.
There are also significant R&D efforts for DSL, using bonding and 'phantom' technologies to give it a fighting chance. After all, there are many telcos across the world who have not (and may not) pulled the FTTP trigger.
Verizon HAS pulled the FTTP trigger, and apparently their DSL markets are suffering because of it. Is it just a matter of time before they sell off all of their DSL only markets, and focus exclusively on FiOS and LTE? Is there a willing buyer?