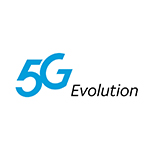 AT&T announced today an expansion of their 5G Evolution technology to an additional 117 markets across the U.S., bringing the total 5G Evolution markets to 141. The term 5G Evolution is more of a marketing term, since the underlying technology for it is really advanced 4G technology.
The 5G Evolution platform is more akin to LTE-Advanced technology, using 256 QAM, 4×4 MIMO, and 3-way carrier aggregation to achieve dramatically faster performance for mobile broadband. Devices which are compatible with this technology may see peak downlink speeds of up to 400 Mbps, AT&T said.
Unfortunately for end consumers, the compatible devices are relatively few, and do not include any current iPhone model. Samsung Galaxy users are in a better position with support for S8, S9, S8+, S9+, Note8 and S8 Active models. The LG V30 and Moto Z2 Force smartphones can also leverage the technology.
AT&T also announced a smaller expansion of LTE-LAA technology to an additional 3 markets including Boston, Sacramento and McAllen, Texas. AT&T LTE-LAA markets now number 7, which also includes Chicago, Indianapolis, and Los Angeles, and San Francisco, according to the company.
LTE-LAA or License Assisted Access (LAA) uses carrier aggregation to combine unlicensed and licensed spectrum to significantly increase download speeds. AT&T claims it can help deliver download speeds of up to 1 gigabit on their network.
AT&T eventually aims to bring 5G Evolution to over 500 markets by the end of the year, the carrier announced. A list of the current markets can be found at the end of this press release.
Foundation for 5G
AT&T hopes these announcements help build momentum and interest for real 5G service, based on the emerging 3GPP 5G standard, which 5G Evolution service does not comply with. AT&T plans to launch real 5G later this year in a dozen markets, including Dallas, Atlanta and Waco, Texas.
"We're laying the 5G network foundation with 5G Evolution and LTE-LAA. In technology terms, that means we're upgrading cell towers with LTE Advanced features like 256 QAM, 4×4 MIMO, and 3-way carrier aggregation," said AT&T CTO Andre Fuetsch in a blog post about their path to 5G. "These technologies serve as the runway to 5G by boosting the existing LTE network and priming it for the future of connectivity."
Fuetsch outlined AT&T's 5G path a little further, highlighting the role SDN and the cloud plays in that path.
"5G will be the first network to be born in the cloud," said Fuetsch. "That means that once the 5G radios are installed, we can use software to add new features and upgrades – easily and cost-efficiently."
Virtualization and SDN are key to this vision. Feutsch highlighted that AT&T has reached a goal of virtualizing 55% of their network in 2017, on the way to a goal of 65% by the end of this year.