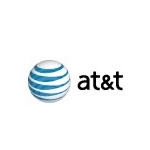 AT&T is going through a "tremendous transformation from a hardware to a software company," said AT&T Senior Executive Vice President of Technology and Operations John Donovan at Barclay's 2014 Global Technology Conference today, which was available as a webcast.
Traditional telecom networks operate great at 45% utilization, but as AT&T becomes a software company, a reasonable goal could be 80% to 90% utilization, Donovan said.
If that goal could be reached, it clearly could have a major impact on the economics of operating a telecom network.
AT&T's SDN Strategy
Donovan mentioned software defined networking several times in his 40-minute question-and-answer session. When asked about 5G wireless, for example, he said he was more excited about SDN.
Traditional telecom companies are going through a process similar to grieving, Donovan said. After passing through the denial and anger stages, they have reached acceptance, he said, and are now focused on "how to execute a model where they are selling software."
As this occurs, carrier and vendor roles will change, Donovan said. He pointed to the example of network reliability, which traditionally has been maintained at several different levels, including the shelf level, the card level, the system level and the route level.
With SDN, he said, AT&T's approach to reliability will be "fundamentally different" and a question to be answered is "who'll take responsibility" when reliability increasingly depends on software.
The Cloud Migration
Donovan also sees the cloud as key to AT&T's network strategy.
He noted that the company set an ambitious goal of moving 1,300 of its own enterprise applications to the cloud and that 40% of those applications already have been moved, including mainframe applications that were more than 40 years old. The economics, he said, are "as good or better as we modeled."
The company now hopes to achieve similar cost savings by using the same approach to the "customer-facing network," Donovan said.
Another successful program that AT&T hopes to repeat in a different form is an initiative started five years ago, in which the company invited suppliers to devise "ground breaking changes" that could benefit AT&T.
That program, however, "wasn't software defined," Donovan said. Accordingly the company now wants to use a similar approach toward SDN implementations.