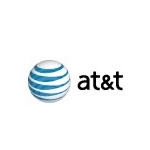 AT&T is consuming spectrum at the rate of about 10 MHz every 12 months in "leading markets" that are the most "data-intensive," revealed John Donovan, AT&T senior executive vice president of technology and network operations, at the Citi Internet Media & Telecommunications Conference today. Donovan made the comment in response to a question in a question-and-answer session.
Nevertheless, Donovan said "we feel good about the spectrum [we have] coming on."  In addition to turning up 700 MHz D- and E-block and WCS spectrum, AT&T will be converting spectrum currently used for HSPA+ to LTE and will be re-farming 2G spectrum, he said, also noting that small cells will be critical to meeting mobile data capacity requirements.
"We're staying ahead of the bus," commented Donovan. In an apparent reference to AT&T's mobile data capacity problems of a few years ago, Donovan noted that after AT&T spent time "under the bus" it's "not going back there again."
"One of our world class processes is the ability to forecast all the way down to a [cellsite] sector level," he said. When the company launches a new application, for example, he said "our forecast model takes the new stuff and grinds it down to the individual sector to do capacity planning."
In response to a question, Donovan challenged the notion that mobile data traffic is moving away from being symmetrical to being predominantly downstream. He noted, for example, that more data was sent from the 2012 Superbowl than was sent to it.
Although the growth in streaming video is driving growth in downstream traffic, that trend is counteracted by growth in user-generated and interactive traffic, he said.
"It's an interesting thing that we have to keep an eye on but we're not ready to call it one way or another," he said.
Another important development on the wireless side moving forward is that the "signaling network and data path will be working hard for very different reasons," Donovan noted. The first trend will be driven by growth in m2m, while the latter will be driven by video growth, he said.
Other highlights of Donovan's question-and-answer session at the Citi event:
Donovan noted that AT&T's sponsored mobile data initiative announced today is network-based, enabling it to work with a wide variety of wireless devices. That offering will give businesses the opportunity to pay for consumers' mobile data usage when the consumers access material provided by the businesses – the mobile data equivalent of an 800-number.
Two-thirds of U-verse customers can now get data service at speeds of 45 Mbps or higher.
AT&T is "excited" about software defined networking. "What's been done in the data center can be done in the network," said Donovan. "The benefits are extraordinary."
Another AT&T goal is to make the mobile phone "the remote control for the rest of your life," noted Donovan, who pointed to the examples of the company's Digital Life  and connected car initiatives.
On the cloud side, AT&T is cloud-enabling many of its internal applications. "We're eating our own dog food," Donovan said. Doing so, he said, gives the company "proof points" that it can take to enterprise customers.
Another key cloud initiative is "cloud enabling other clouds" by, for example, enabling customers to use AT&T virtual private networking for connectivity to clouds operated by Microsoft and others.