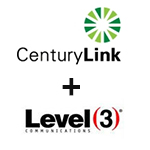 CenturyLink's plan to acquire Level 3 moved closer to finalization late yesterday with the news that the Department of Justice has approved the deal. The DOJ approval of the CenturyLink, Level 3 deal comes with relatively few conditions.
CenturyLink will have to divest Level 3 metro network assets in three metro areas, including Albuquerque, N.M.; Boise, Idaho; and Tucson, Ariz., according to a CenturyLink press release. Additionally, the combined company will have to divest 24 unused strands of dark fiber connecting 30 specific city pairs nationwide.
The CenturyLink, Level 3 deal already has received numerous state approvals. The only approvals still required are from California and the FCC. The company expects to receive those in time to close the transaction this month.
DOJ Approval of CenturyLink, Level 3 Deal
According to CenturyLink, the conditions imposed by the DOJ allow the company to continue to serve all current Level 3 customers in markets where the company will divest Level 3 assets, unless the customers choose to be served by the buyer of the assets. If needed in order to provide uninterrupted service, CenturyLink is allowed to purchase some network services from the buyer. CenturyLink will retain all of its own network assets in the three markets.
The dark fiber divestiture will take the form of an indefeasible right of use, CenturyLink said. The divestiture should not impact current customers because the dark fiber is not currently in use.
The CenturyLink, Level 3 deal is expected to transform the U.S. enterprise market. The combined company will get 75% of total revenue from the enterprise market, making it the most enterprise-focused of all major U.S. service providers by a wide margin. The next most enterprise-focused company is AT&T, which gets 17% of its revenue from enterprises.
Today's CenturyLink is an amalgamation of several companies, including a major independent service provider (CenturyTel), a former Bell company (U S West) and a 1990s upstart (Qwest).
Level 3 was a major player in the telecom boom in the 1990s, which was followed by a crash in the early part of this century. The company is one of a handful of upstart service providers that survived the crash without going out of business or being acquired – until now.
Level 3 differentiated itself by following a low-cost provider strategy – and a CenturyLink exec said earlier this year that a combined CenturyLink/ Level 3 will continue to follow that strategy post-merger.