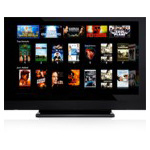 The Christmas holiday season didn't bring a lot of joy to the subscription TV business model. There were quite a few high profile retransmission fights between cable MSOs and broadcasters. Time Warner Cable and Fox battled right down to the last minute before reaching a 'confidential' retransmission agreement, allowing Fox owned stations to be carried on TWC.
Mediacom and Sinclair are in a nasty fight for the same, although they did manage to negotiate an extension of their existing agreement for eight days while they hammer out a new agreement. There are a host of other similar battles taking place all across the country, as many retransmission agreements expired December 31st.
Money Grab
At issue is money – and lots of it. Local broadcasters want in on the cable network 'gravy train' of subscriber licensing fees. Networks like CNN and ESPN get a healthy monthly per subscriber fee from video service providers (cable MSO, IPTV, DBS) in exchange for carrying their network on the service provider's video system. Local broadcasters, until recently, did not have a similar relationship. They now want in, hence all of the fighting. Video service providers aren't exactly thrilled about paying local broadcasters. Estimates put the potential retransmission take for broadcasters at about $5 billion per year.
The fight leads to a game of chicken. Broadcasters threaten to pull their local feed, which in the short run gives them some leverage (especially during the college bowl season). In the long run, it could be damaging though, because they lose access to those subscribers, which hurts their historical main revenue source – advertising. For now, broadcasters seem to be winning (although it's hard to tell because the terms of these deals are confidential)
But at what cost? That $5 billion doesn't just get pulled out of thin air. It gets passed onto subscribers in the form of higher monthly cable bills. Consumers already think they pay too much for cable and this trend pushes those bills even higher. At what point will consumers en masse say enough is enough and start cutting the cable cord? Obviously one could argue it's already happening.
Implications
Will the paradigm shift of paying for retransmission be enough to push the monthly subscription model over the edge? Maybe. It certainly doesn't help. Consumers have more options, with over-the-top video being front and center. It's probably not the best time to be uniformly raising rates.
For broadcasters, the gains achieved by this new paradigm shift can be seductive. But if these gains fracture or materially harm the underlying business model of monthly subscriptions, the gains will be short lived. Probably no one stands to lose more than local broadcasters, should the existing model be turned on its head. In a digital and HDTV world, where will their subscribers come from, if not the local video service provider?