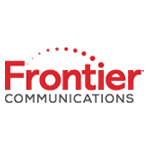 The unnamed sources who spoke to Bloomberg about Frontier Communications several weeks ago were right about at least one thing: The company was looking for a new CEO, and that CEO – DISH Network veteran Bernie Han – was announced late yesterday.
When the unnamed sources spoke to Bloomberg, they also said Frontier was looking at filing for bankruptcy in early 2020, which raises the question: Will they be right about that too?
The New Frontier CEO
In yesterday's press release, Han mentioned "challenges" that Frontier "must overcome," although he did not state what those challenges were. He also said the company has "substantial opportunities." He said he will work with the Frontier board of directors to "continue to execute on our initiatives to drive operational performance, invest in our business and become a strong partner to our residential and enterprise customers."
Han has been working with the finance committee of the Frontier board in an advisory role since mid-October and has been "actively supporting efforts to strengthen the company's financial position since that time," Frontier said.
Han was at DISH Network for more than 11 years, where he served as CFO, COO and executive vice president of strategic planning. At DISH, Han led "turnaround initiatives that increased profitability, enhanced customer experiences and reduced churn rate," Frontier said.
Previously Han worked in the airline industry for 20 years, including serving as CFO for Northwest Airlines and America West Airlines.
Han replaces Daniel McCarthy, who worked for Frontier for over 25 years, including serving as CEO since 2015.
A Frontier Bankruptcy?
Han takes the helm at Frontier at a time when publicly-held former monopoly phone companies without a wireless business are losing voice and broadband customers without a commensurate rise in other areas of business. As bandwidth demands climb, all telcos are having difficulty competing against cable companies, whose network infrastructure can support higher speeds in comparison with copper-based telco broadband.
The telcos can better compete where they have deployed fiber to the premises (FTTP), but it can be difficult to build a business case for such deployments in smaller markets, such as those that Frontier serves.
CenturyLink and Windstream face similar challenges, and Windstream already declared bankruptcy, although that bankruptcy was driven, at least in part, by a court decision that would potentially have left the company liable for large amounts of money. Meanwhile, CenturyLink has been emphasizing the enterprise market and gained considerable clout in that market when it acquired Level 3 Communications in 2017.
Some Frontier investors apparently are expecting a bankruptcy filing, according to Bloomberg, as they have hired advisors to work on post-reorganization business plans.
If Frontier does declare bankruptcy, the development may have relatively little impact on consumers, who the company will likely continue to serve as usual. Since its bankruptcy filing, Windstream obtained debtor-in-possession financing and has even been approved to participate in an upcoming spectrum auction. The company sees fixed wireless broadband as a more economical alternative to deploying FTTP that could make the company more competitive in the broadband market by supporting gigabit speeds.