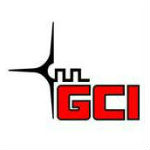 The latest network operator to announce plans for gigabit service is Alaska's GCI. In an email to Telecompetitor a GCI spokesman said the company's deployment, targeted for completion throughout Anchorage by 2015, will be based initially on Cablelabs DOCIS 3.0 technology and will migrate to DOCSIS 3.1. Most other network operators that are planning gigabit networks plan to use a fiber-to-the-home approach.
GCI already offers broadband under the re:D brand and as the GCI spokesman explained, "While we already have a vast deployment of FTTP/GPON/Active Ethernet to commercial locations, what we are doing here is an FTTN with DOCSIS approach as opposed to FTTH."
Eventually the company may deploy FTTH, the spokesman said. But for now, he said, "we believe we can implement this with a far better ROI without having to go FTTH at this time."
Another rather unique move that GCI plans to make is to automatically upgrade customers on its premium plan to gigabit speeds – a process that will occur in several steps over the next couple of years.
"Until yesterday, our premier re:D service was 50 Mbps and was $199.99 for residential and $249.99 for business (the packages aren't exactly the same with other features…)," the spokesman wrote. "Yesterday we reduced both of those package pricing by $25/mo., doubled the speed to 100Mbps, and committed that the new pricing will stay the same (or go down…) as we provide those customers several additional free speed bumps over the next 12-18 months on our way to a full 1Gbps. We've publicly stated we are targeting the 400Mbps range by this time next year."
Like some other network operators planning gigabit service, GCI plans to use a process akin to Google Fiber's "fiberhood" approach to determine which parts of Anchorage will get the service upgrade first. Interested parties will pre-register online for the service and neighborhoods receiving the greatest interest will be among the first to be upgraded.
Telecompetitor has reported on at least 10 other network operators that announced gigabit plans this year. See our related post from earlier today to read our 2013 recap report about growing gigabit momentum.