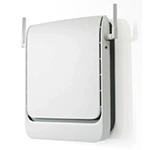 Distributed antenna systems and small cells are poised for big growth according to a distributed antenna system forecast from Mobile Experts. The compound annual growth rate will be 41% through 2021, researchers said.
An important trend is that large enterprises are purchasing DAS systems and small cells directly from suppliers, the Mobile Experts distributed antenna system forecast notes. Traditionally enterprises have bought DAS equipment from mobile operators, researchers said.
The Mobile Experts distributed antenna system forecast can be found in the report, ¨Enterprise Mobile Infrastructure.¨ According to the forecast, sales of enterprise applications will account for more than $3 billion of the total DAS and small cell market in 2021.
The enterprise mobile IT infrastructure market has tripled in size since Mobile Experts released its first market research report on the topic in 2014, according to a press release. Researchers' prediction of rapid market growth proved prescient, Principal Analyst Joe Madden pointed out.
Mobile IT Economics
Mobile Experts Senior Analyst Kyung Mun offered an example from the hotel industry of how economics and market realities are driving the fast growth of DAS in the enterprise market.
"The average hotel stay costs $144, and at least 30% of guests would refuse to stay in a hotel with poor 3G/LTE coverage," Mun noted. "In this example and many others, we can quantify the value of mobile coverage. There is a clear ROI for an enterprise to buy equipment for in-building mobile coverage. We've compared equipment cost to the IT budgets in these enterprises, to assess the viability of each market segment."
According to Mobile Experts, enterprise market segments where DAS economics may make sense include:
Stadiums
Airports and Subways
Hotels
Hospitals
Retail
Hi-Rise Offices
Corporate HQ
Light Industrial buildings